Order details
Data Pipeline
Data sources included in the plan:
GA4 (3)
Google Ads (3)
Retention Science (3)
Yotpo (2)
Shopify (1)
Amazon Seller Central (1)
Microsoft Ads (2)
Media Message (2)
NetSuite Commerce (1)
Data destinations included in the plan:
$2,650 / month
Websites: nhc.com, professionalsupplementcenter.com, coremedscience.com
To complete the payment, please click on the "checkout" button below. This will take you to a secure Stripe checkout page where you can enter your billing information.
After your account is activated, your account manager will shortly reach out to you with the next steps.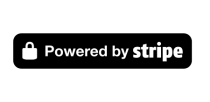 In case you need help, please contact your account manager or our support using email info@datapipeline.tech
If you found this page by accident, head back to home page.